What You Probably Didn't Notice About Penelope's Costumes In Bridgerton Season 2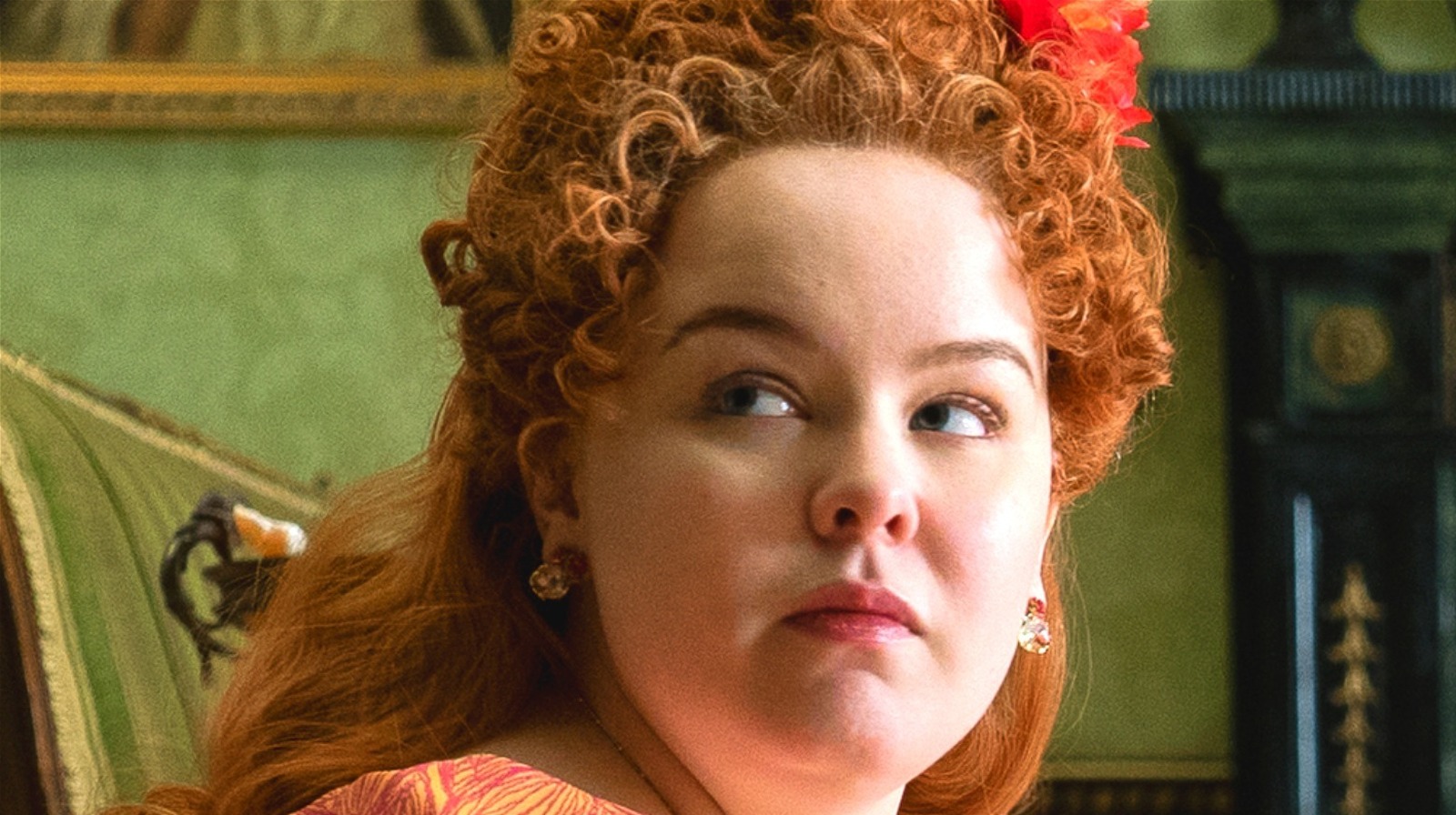 As fans probably remember, Penelope wore a lot of yellow outfits in "Bridgerton" season 1 — it was no accident. According to Yahoo!, this season's costume designer Ellen Mirojnick chose yellow because it can represent deception – and Penelope, as we know, acts deceptively by concealing her identity as Lady Whistledown. Yellow was also considered a fashionable color at the time, one of the main reasons why Penelope can frequently choose yellow dresses.
However, Penelope begins to move away from yellow in season 2, even expressing that she "is getting tired of the color". While the character still maintains yellow in Season 2, her color palette is much more varied. Again, this was no coincidence and was meant to signal maturity. Season 2 costume designer Sophie Canale told Fashionista, "I put a little more pink in her color palette this year, she's a year older." In a well-executed moment of transition, one of the opening scenes of Season 2 sees Penelope in yellow and pink dress. She also frequently wears a blue cape when sneaking into the more dubious part of town which houses Lady Whistledown's newspaper printing press.
We can't wait to see what colors Penelope will mature next season – and the season after.