Static's Alternate Costumes Are Stunning In New Art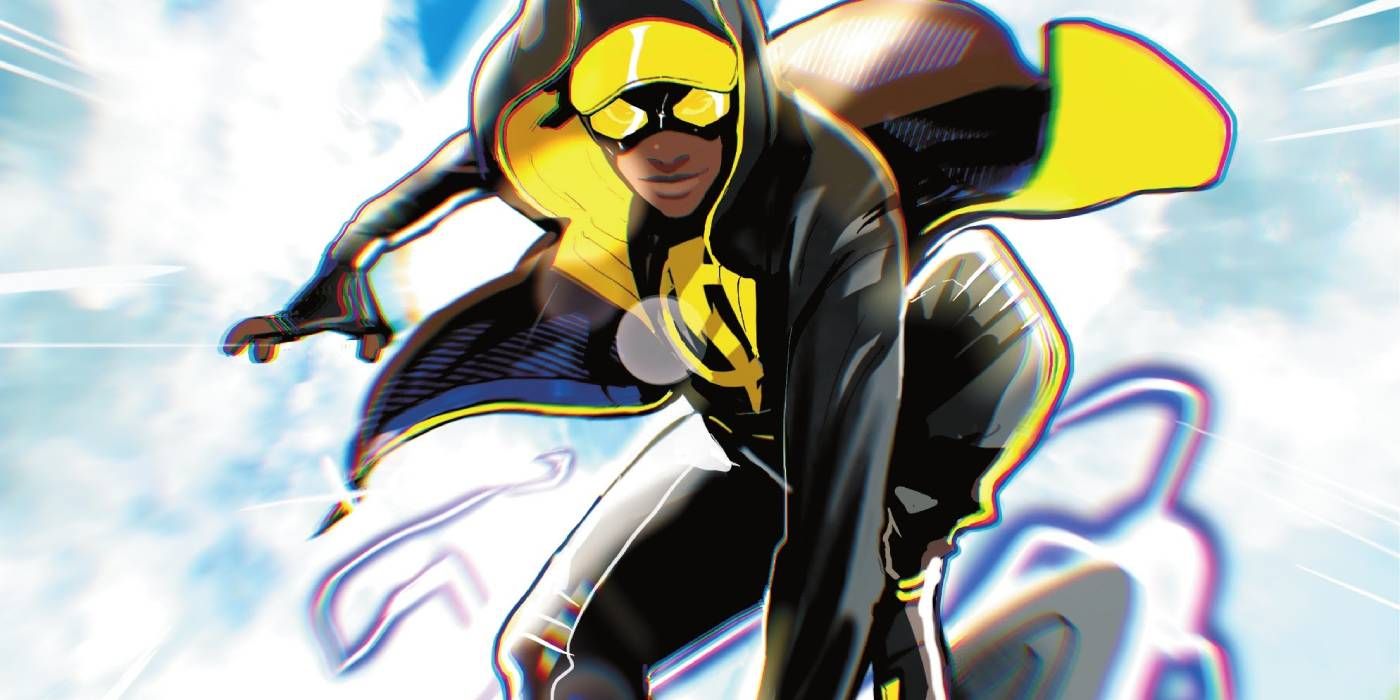 Static: Season 1 artist Nikolas Draper-Ivey has released artwork depicting alternate costumes for Milestone's electrifying teenage superhero Static.
Artist Nikolas Draper-Ivey has released artwork depicting alternate costumes for Milestone's electrifying teenage superhero, Static. Although Draper-Ivey designed two different suits for Virgil Hawkins, as seen throughout Static: Season 1, these three new looks are worth incorporating into future stories.
In Static: Season 1, Virgil first wore a prototype costume he received, created by Curtis Metcalf AKA Hardware. His updated appearance could have easily served as an imprinted uniform, but he was eventually given another costume, designed by his sister Sharon. In the final of Season 1, Static dons a new costume that pays homage to both his anime series look from Static shock, with the jacket and the emblem, as well as his 90s look, with his cap. Both costumes designed by Milestone artist Draper-Ivey reimagine Static, while staying true to the source material.
Related: Static's Darkest Villain Makes A Horrifying Return
However, the three new costumes for Static that Draper-Ivey revealed on social media are vying for the superhero's coolest costume. While a costume pays direct homage to the design of the first two seasons of Static shock as a more grounded iteration, the other two appear to be variations of the rebooted title. The design shown on the right of the piece most closely resembles the costume from the finale, but features a larger emblem on his chest and without the duckbill hoodie on his hair. The design shown on the left of the piece is particularly evocative of the artist's anime and manga influences, as he once noted with a manga version of Static.
Alternate costumes I want to draw for Static. I'm still not sold on the canonical duckbill hoodie look, but I'm not allowed to change it. At least not yet. hahaha pic.twitter.com/rs95UNkQyK

— Nikolas Draper-Ivey (@NikDraperIvey) April 13, 2022
Although Static has a new costume teased to be his official look at the end of Static: Season 1 #6, there is no reason for additional costumes to be incorporated later. Like Static: Season 2 starts in the summer, he will have more time for his look to evolve. Draper-Ivey proved the wide variety of looks that work for the teenage superhero, posting plenty of other designs online, even before he was signed to provide art for Milestone. With his impressive vision for Static's future, it could take a season or two until Virgil receives another costume upgrade.
In response to the alternate designs, Draper-Ivey supporters enthusiastically expressed their desire to see Static officially wear one of the show's costumes next season. While other heroes like Green Lantern or Flash may have a specific costume that they wear throughout an era, there's no reason Static should be limited to just one look. Unlike the DC Universe, Static might own a closet of alternate costumes, showing off her sense of superhero fashion.
More: Static Shock's Animated Villains Make Their DC Comics Debut
Superman's Lois Lane Exit Is a Major DC Milestone
About the Author