New Look at Black Manta and Aquaman's Costumes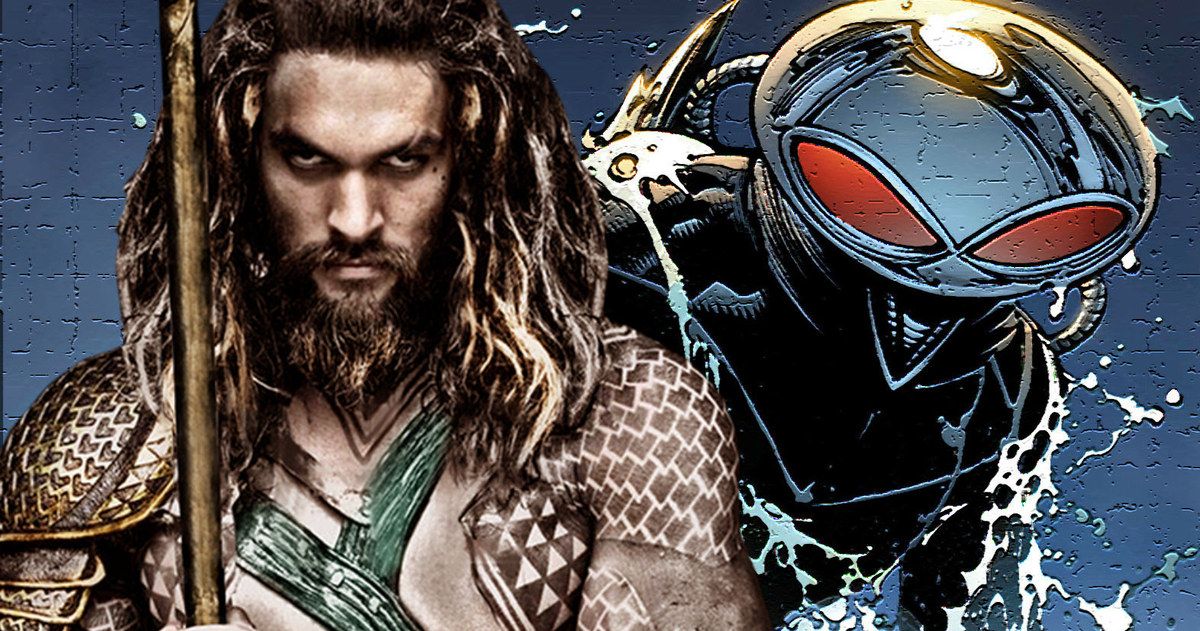 New images from this year's Licensing Expo have revealed new looks at two of the main costumes from the Aquaman sequel.
Aquaman and the Lost Kingdom Not only will see the return of Jason Momoa as the titular King of Atlantis, but also, among others, the original film's villain, Black Manta. Again played by Yahya Abdul-Mateen II, Black Manta's role in the sequel to the 2018 hit movie is still a mystery, but thanks to footage from this year's Licensing Expo, we've gotten a better look at Black Manta's new costume. Black Manta. While we're still waiting to see an official trailer for the movie, here's a great look at the Black Manta suit, which was shown at the event alongside Jason Momoa's Aquaman suit.
Aquaman and the Lost Kingdom was recently dubbed a buddy movie between Momoa's Atlantean King and Patrick Wilson's Return of Orm, with many others reprising their roles in the sequel, including Amber Heard, Dolph Lundgren and of course Yahya Abdul-Mateen II, whose Black Manta costume can be seen below in the images shared on Twitter.
Related: Aquaman and the Lost Realm Will Continue Black Manta's Origin Story
Black Manta will have more personality in Aquaman 2
Abdul Mateen II previously discussed his comeback with Comicbook.com, revealing that he was excited to reprise the role of Black Manta and wanted to make sure audiences knew more about the character's personality and who he is in the film. He said:
"I think in the next Aquaman, I really wanted to give the character more personality so that we could kind of get to know him in more private moments. I wanted to see [Black Manta] struggle with some things and then to see a bit more of his personality and character. Also, to see what it's like for him to be in charge of something. So we see a little more of his leadership style, a little more of his personality in this one. And he's back for more, no doubt, in a big way. Wherever he has a device or a plot to get back to Aquaman, he's going to use it. So he can show up anywhere but when he does hopefully we can see more of his mind and more of the comedic parts of Black Manta and see more of the stuff that does [the Black Manta] that I know and the human that fans and people in this universe have come to love over the years."
Aquaman and the Lost Kingdom Originally slated for release in December, but during the recent schedule reshuffle, the film was replaced by Shazam! Fury of the gods and will now arrive in March 2023 instead. While no specific reason was given for the film's delay, rumors have obviously suggested that the ongoing libel lawsuit between Amber Heard and Johnny Depp could have played a part in the decision, Warner Bros. wanting to keep the exit as far away from the trial and its outcome as possible. Of course, there were also a number of Covid delays, which meant it also took longer to complete all the post-production work on the film.
Thor: Love and Thunder Trailer Breakdown: Best Marvel Easter Eggs
Read more