Exclusive: #NayanWikkiWedding: North Indian Style Suits, A True South Indian Wedding | Tamil Cinema News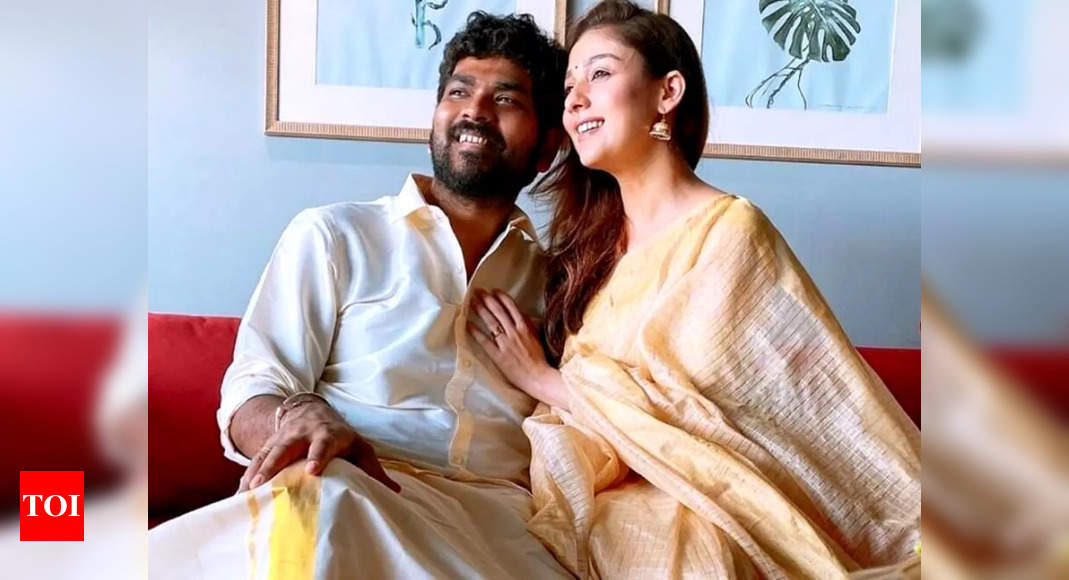 After weeks of keeping us guessing when, where and how, beloved Kollywood couple Vignesh Shivan and Nayanthara have officially become husband and wife. The two got married at a private resort on ECR, near Mahabalipuram on June 9. The wedding was attended by the couple's family, close friends and the who's who of the Indian film industry.
The two-day celebration began with the haldi and sangeet ceremonies on June 8. An elegant poster – Welcome to our debut! Nayan-Wikki – welcomed the guests on site. What also caught our eye were the water bottles pasted with posters of the two – designed by their fans – handed out to guests.
The wedding took place on the morning of June 9. A source tells us, "It was a very intimate and classy affair. There were about 150 guests at most. The wedding took place very close to the beach in a greenhouse. Guests could have a view of the beach and could also see the ceremony from outside.

Nayan and Wikki entered the mantapam in the middle of mangala vadyam and cheda melam. "The rituals started around 9:30 a.m. There were about 25 priests who performed the wedding according to Tamil customs. Wikki tied the thali around a visibly moved Nayan at 10:20 a.m.," our source informs.
Nayan and Wikki interacted with the guests and looked very happy, the source adds. "Nayanthara looked radiant in a red saree she wore in the style of North India. Wikki also had on a fusion suit…a golden kurta made of a veshti-like material. While the dress code was pastel, the beautiful ladies at the wedding wore pink ensembles," the source reveals.
Another source tells us: "There was tight security at the site, and guests arrived at the entrance, scanned the QR code provided to them, and then proceeded to the mantapam. Actors Rajinikanth, Mani Ratnam, Sarath Kumar and Radikaa, Suriya, Jyotika, Karthi, Shalini Ajith, Vijay Sethupathi, Preetha Hari, Vikram Prabhu, Vasanth Ravi, Dhivyadharshini, Redin Kingsley, composer Anirudh and his family, choreographer Sathish, directors Mani Ratnam, KS Ravikumar, Hari, Mohan Raja and producers Boney Kapoor and Archana Kalpathi were among those who attended the wedding.
Bollywood Badshah Shah Rukh Khan has also arrived from Mumbai for the wedding. He was joined by Atlee, who is making his Bollywood debut with SRK's Jawan, who has Nayanthara opposite King Khan.