$2.50 Kids Halloween Costumes at Good Neighbor Thrift Store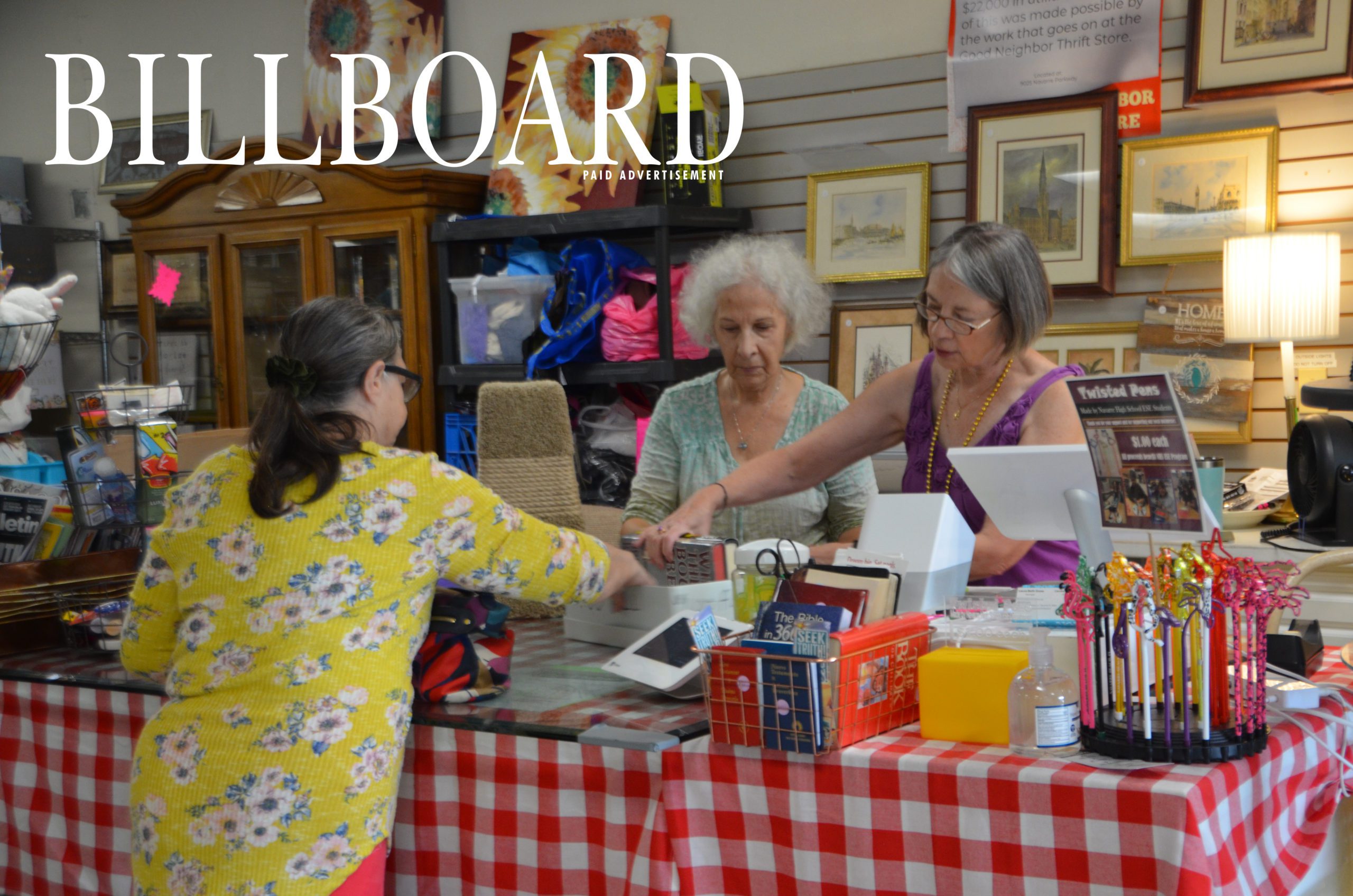 The thrift store also has a food truck frequently parked in its parking lot. So you can grab a bite to eat and then shop for some bargains.
Good Neighbor Thrift Store and Navarre Community Outreach (an affiliate of The United Methodist Church of Navarre) have teamed up to help children in need through the weekend food program. When you shop at Good Neighbor, a portion of the proceeds go towards feeding hungry children over the weekend.
The Weekend Food Program is an outreach food ministry of The United Methodist Church of Navarre (NUMC) for up to 500 Navarre school students who require weekend food support each week.
When children in need are in school, they can take advantage of free or reduced meals served on campus. But when they return home for the weekend, some families cannot afford to provide three meals a day.
Beginning in mid-September, volunteers from Good Neighbor Thrift Store and Navarre Community Outreach are packing up to 500 bags per week containing items for breakfast, lunch, dinner and snacks.
The bags will be packed on Thursday evening and delivered on Friday morning to schools for distribution to students in need.
If you would like to help pack the food, they are always looking for more helping hands. Volunteers will meet in Hildreth Hall at NUMC every Thursday to help pack food bags, starting Thursday, September 15 at 5:30 p.m. This process will take place weekly during the school year.
For assistance, please contact the church office at 850-939-2028.
"The school determines who needs the most, and apparently there's a lot more need than we're able to fund right now," said Good Neighbor volunteer Chris Johnson. "So we hope to expand it in the future once it becomes more of a community program and not just our church program."
Good Neighbor Thrift Store, We Care Ministries, and Lindy Bush Food Pantry are all ministries of The United Methodist Church in Navarre.
If you come to the Good Neighbor Thrift Store on a Friday, you'll find a weekly clothing sale on Friday. All children's clothing is $1.50 and adult clothing $2.50, whatever it is.
Don't miss the Good Neighbor's Treasure Hunt one-day sale event on Friday, September 2. The store will have extended hours from 9 a.m. to 6 p.m. There will be a huge clothing sale. Check out some new items at Friday sale prices.
"Every day the store is open, I have something half price or a 'buy one free' special," said store manager Laura Beth Snow.
The greeter will let you know the good neighbor offer of the day when you walk through the doors.
The store is open 4 days a week for groceries – Monday, Wednesday and Friday from 9 a.m. to 4 p.m. and Saturday from 10 a.m. to 4 p.m.
In addition to daily sales, Good Neighbor is offering 10% off to all military men and women.
Good Neighbor Thrift Store
9025 Navarre Promenade
Store/Donation Hours – Monday, Wednesday, Friday: 9:00 a.m. to 4:00 p.m.
Saturday: 10 a.m. to 4 p.m.
Phone: 850-939-1005