10 Best Role Playing Games on Roblox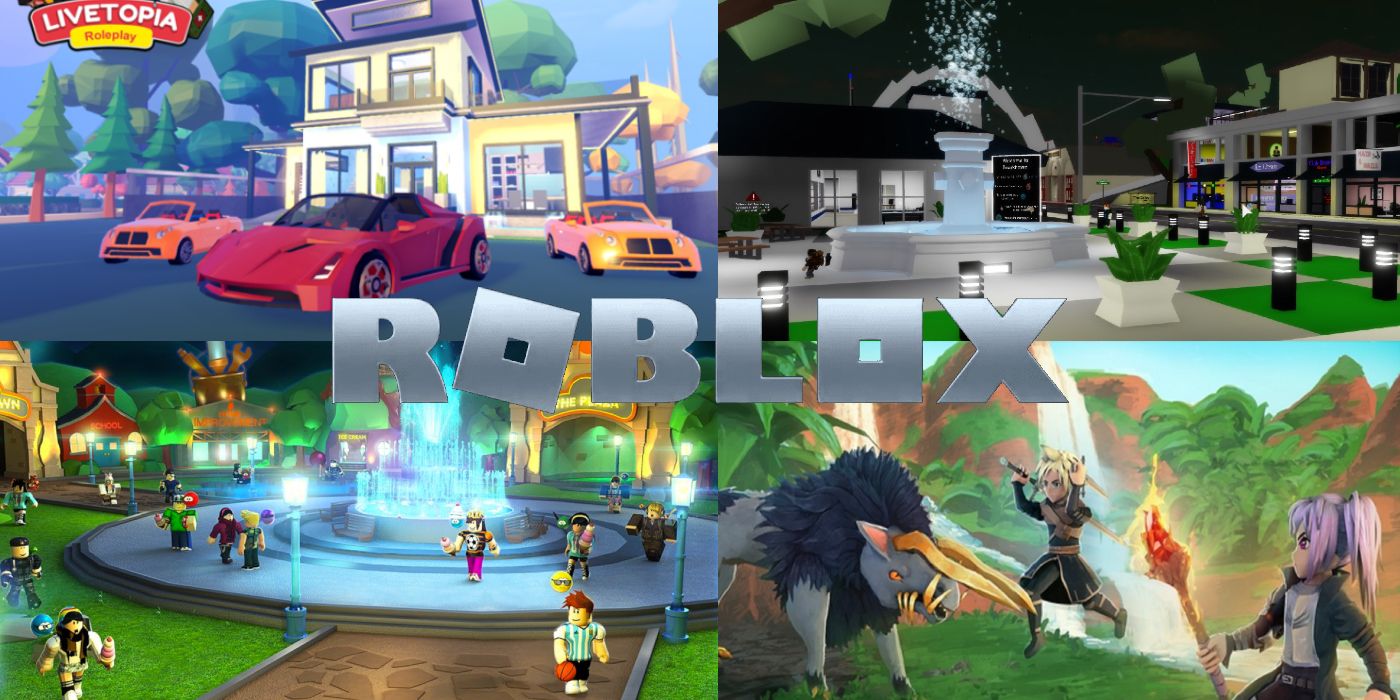 Everyone needs a break from the stresses of everyday life sometimes. They want to dream of a new world where they can be whoever they want, live in a mansion, and have their dream job. What better way to do this than role-playing?
RELATED: 10 Best RPG Games For Beginners
Roblox is home to a large collection of fun role-playing games for players of all ages. They allow the freedom of creativity and imagination where the player can decorate their own house, find a job to earn money, take care of pets and make new friends. There's a game for everyone, waiting to immerse them in a new online life.
Your Bizarre Adventure
Your Bizarre Adventure created by Bizarre Studios is a unique experience set up like some of the best open-world RPGs. This game has great visuals and soundtracks, and mechanics almost never seen on Roblox before.
RELATED: 10 Best Dark JRPGs
Anime lovers will enjoy similar themes, from music to character sounds. They can follow an original Roblox storyline, choose what they want their character to say, and venture into a vast new world. Players can make new friends, invite current friends, and team up in a gang, completing quests and stories. They'll be thrilled for the chance to learn new abilities and become the ultimate fighter they've always wanted to be.
Brookhaven
Wolfpaq's Brookhaven is a game powered solely by the imagination. This is the perfect RP game for those looking to play pretend with a few friends or new friends.
This game allows players to customize their characters as they wish, choose a career, and deploy their dream home from a wide selection available. They can also choose between several vehicles and objects that they can use in the game. If the player wants a golf cart or a skateboard or carry a phone or a laptop, they deploy them at any time. The range of available emotes and actions makes role-playing in this game an immersive experience.
City of Meep
by Alexnewtron MeepCity is a playful RPG game that allows players to wander around, make friends, and show off their creativity with their customizable character and house.
MeepCity revolves around pets, Meeps, which players can purchase in-game. They can dress up their meeps and show them off to their friends. Players can complete tasks like shoveling snow, fishing, or playing mini-games to earn coins. These coins will allow them to buy new houses and decorate them as they see fit. the Roblox Character customization is the best part of this game with its wide choice of clothes, accessories, body and hair. Players can be whoever they want as they travel the world of MeepCity.
Bay view
Bay view created by Rhyles, inspired by Brookhaven and shares a lot of similarly styled menus and mechanics. The art styles and graphics of this game are very similar to Brookhaven; however, it has a more Kawaii type feel than modern realistic.
Bay view includes a wider selection of customization options as well as deployable cars and role-playing gear like phones and cameras. They also have a varied menu of houses to choose from, such as a magnificent Spanish villa or a haunted house. This game calls on players to open their imaginations and lets them play out their fantasy with their array of character emotes, as well as cooperative emotes with other players.
ClubRoblox
ClubRoblox by Block Evolution Studios is the perfect RPG for a more involved and immersive experience. This game has more interactive objects and pets, and kids to take care of.
ClubRoblox is a great RPG for those who want more than imaginative objects. This includes many interactive objects around player homes and in the world. Players may have children or pets that require care, such as food and clothing. Deeper customization options create the ultimate dream home, allowing players to paint and place furniture. This game will create a sense of community with its mini-games and weekly events.
World // Zero
World // Zero is the most immersive MMORPG currently available on Roblox. With its unique customization and graphics, players won't even feel like they're still on Roblox.
RELATED: 10 Best Fantasy RPGs, Ranked
It's the perfect experience for those looking for a fantasy open-world adventure game with dungeons, loot, classes, and more. Players can venture into multiple worlds, discover new creatures and regions, or participate in dungeons for a chance to obtain special gear. They have a new battle pass feature that allows players to collect tons of free loot. This game not only appeals to players looking for an immersive role-playing game, but also those looking for a great fighting game.
Work in a pizzeria
Work in a pizzeria by Dued1 has been around Roblox since almost the very beginning, and it's managed to remain one of the best RPG games to date. This game doesn't pack as many features as some of the others, but it's still an immersive and entertaining experience.
Players can immerse themselves in the workforce as an employee of a pizzeria. They can choose from several different positions such as chef, delivery person, supplier, etc. This game requires teamwork to run a successful business and earn a salary to improve and decorate a house. Top workers have a chance to become managers, granting them even more impact and salary bonuses.
Livetopia
Century Maker's Livetopia is another great imaginative RPG similar to Brookhaven and BayView, but has many more unique features for players to browse and experience.
It is another great game that allows players to get creative and deploy any house or vehicle of their dreams. Players can play pretend with awesome emotes and gear and interactive items at their disposal and customize their character to their liking. This game differs with its large map which forces people to explore and discover on their own. Small hidden secrets are scattered throughout this vast and fantastical new world.
Welcome to Bloxburg
Welcome to Bloxburg by Coeptus is one of the only RPGs that costs Robux to play, which means players may have to spend some money if they want to enjoy this experience.
Because there is a fee to play this game, it is already supposed to have great features and more options than other free games, and that is absolutely true. This game is a more involved experience that requires players to work to earn money for housing and items. There is an array of different jobs in the world, from ice cream scooper to fast food worker. Players can earn enough salary to buy special houses to decorate themselves, vehicles, pets and more completely.
Adopt me
by DreamCraft Adopt me! is one of the best known RPG and best pet breeding simulation games, on Roblox for his pet business, in fact, he branched out into pretty much his own business due to his success. It allows people to collect all kinds of pets of different rarities and take care of them.
Adopt me! allows players to customize their own character and space as well as earn points to decorate their home. Players can move freely, interact with objects around the world and try to collect all the pets in the game. They can trade them with others for Roblox. Pets need to be fed and cared for to grow. It's the perfect game to sit back and relax and enjoy a playful pastime in a creative new world.
NEXT: 10 Best Fighting Games On Roblox
Marvel's Avengers Set to Introduce WandaVision-Inspired Operation
About the Author